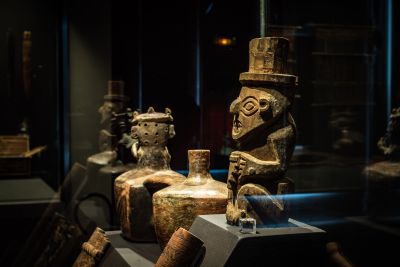 2. Museum of the Americas
Did you know ? In Auch, you can see the 2nd greatest Pre-Colombian Art collection of France ! The 1st one being in the Quai Branly - Jacque Chirac Museum in Paris.
Our Museum about the South-America own the National Reference Title awarded by the French Ministry of Culture.
Visiting it really brings you to a discovery trip through the Arts and Treasures of Pre-Colombian times and even more about Gascognies traditions and Fine Arts.
Very Family friendly, our Museums will know how to catch you child attention across each floor with small quests and books that bring them through History.