Relaxing and Well-being in the Gers
At Domaine de Baulieu, 4-star hotel in Auch, we invite you to take full advantage of our services specially designed to bring you relaxation and serenity.
Discover our treatments & rituals menu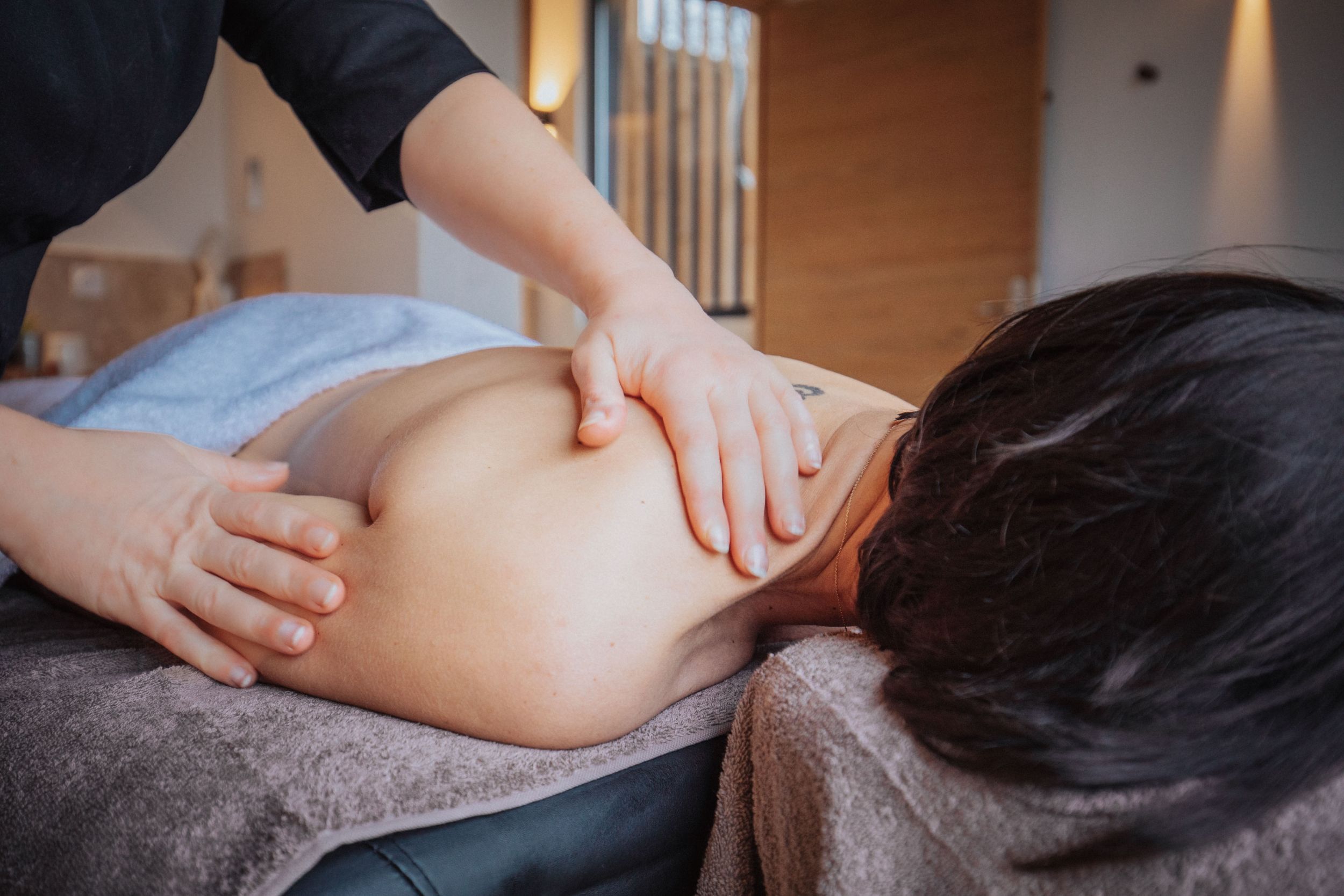 Massages
During your stay at the Domaine de Baulieu, enjoy a massage or a treatment in our Spa Cinq Mondes.
Either solo or duo, take time for yourself and relax at our Spa with the professional hands of our masseuses. Passionated by the benefits of body relaxation and trained for multiple massage techniques, they will bring you the best in relaxation and well-being.
All of our massage products are the result of a partnership with the Cinq Mondes brand, a major actor in the Spa industry in France which is very concerned and engaged about environmental causes. Our face and body treatments are available for sale in our Spa shop.
Forget your stress for a relaxing massage... An easy, non-therapeutic and beneficial method. Come and experience an unforgettable moment, a real place of tranquility allowing you to forget and release the stress of your everyday life.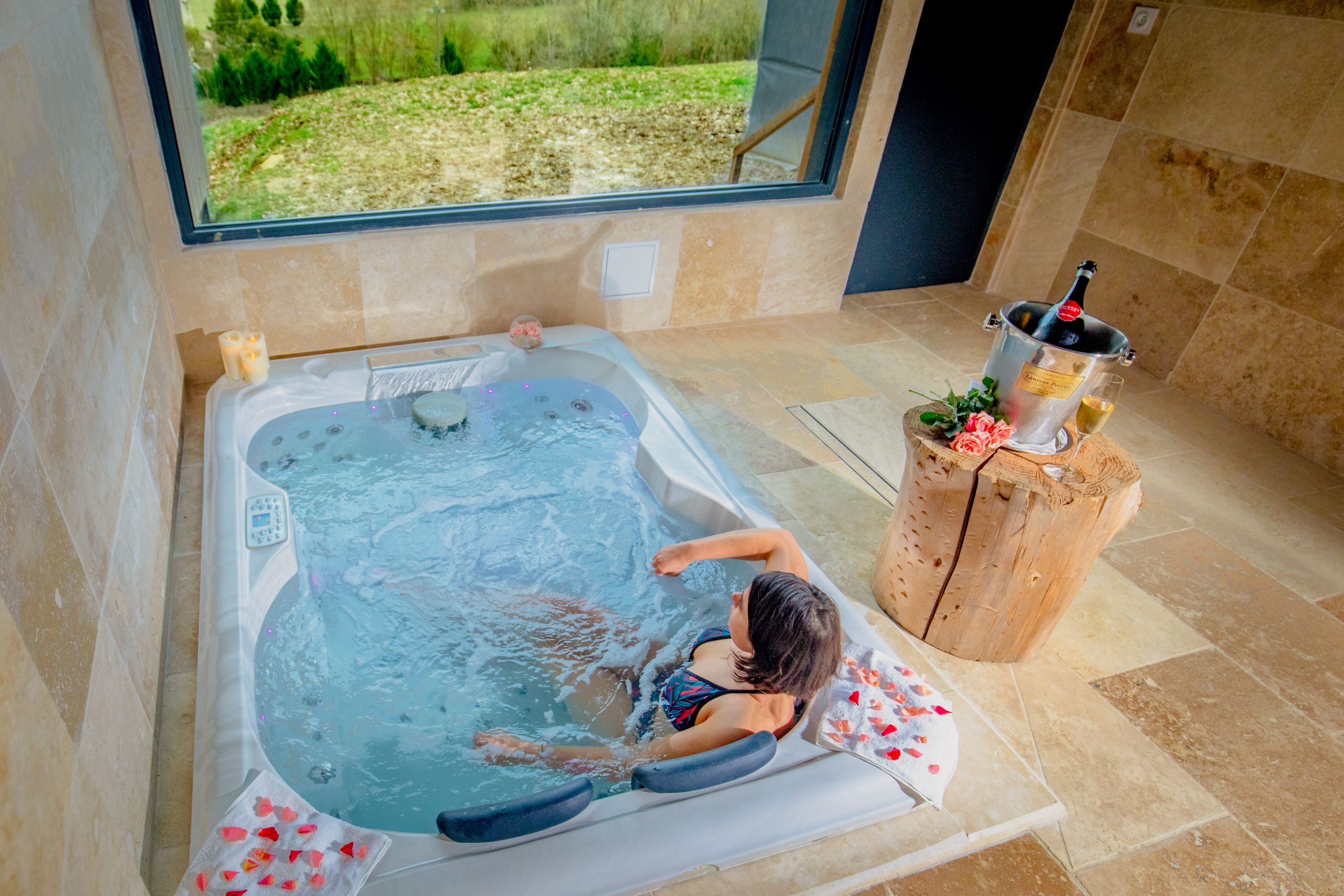 The Spa
Our new spa welcomes a brand-new Jacuzzi and sauna! Allow yourself to relax during a private session can relax in a privatized session, which will give you the time and calm to recharge your batteries in the best possible way. A Cinq Mondes relaxation area, countryside view.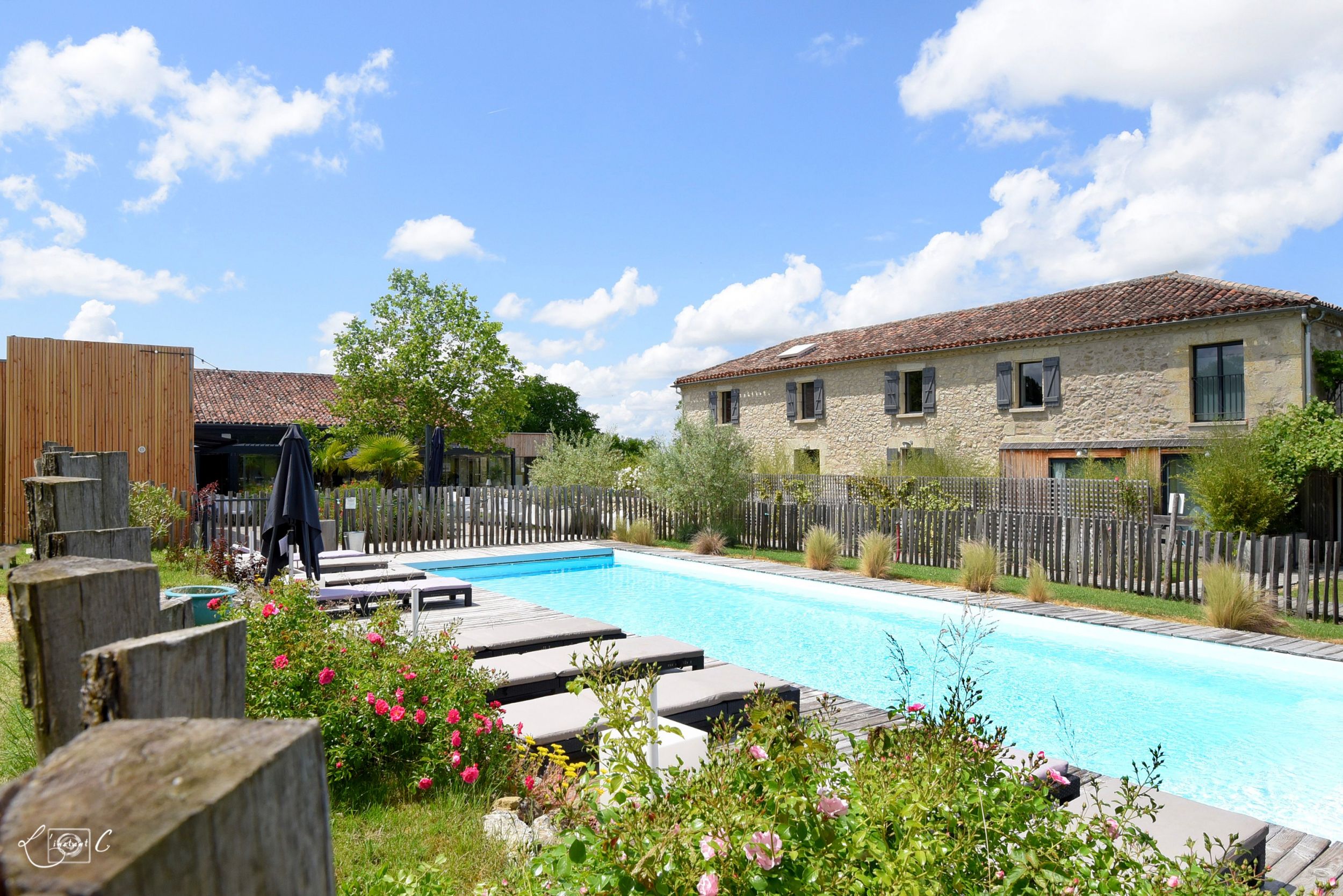 Heated swimming pool
Extra-long and heated during the season, our swimming pool is nestled in the gardens, sounded by sun lounges all with views over the rolling hills of the Gers countryside.
Useful information
For bachelor/bachelorette parties or relaxation with friends, please contact us.
To enhance your moment of relaxation, it is possible to order bites to eat in advance (€1.50 per room) and Champagne (1/2 bottle: €35 or Philbert Brut: €65)
We have two treatment rooms including a duo cabin.
Swimming suit and sandals mandatory.
Shoes are prohibited inside the Spa.
The sauna is contraindicated for pregnant women, people with heart problems or suffering from consequent health.
Please let us know of any current illness or medical treatment before your treatment.
Some wellness massage techniques and products should be avoided during pregnancy. Please let us know if you are pregnant when you book your treatment, our practitioners will adapt your treatment.
To ensure the most relaxing experience possible, we ask that you put your phone on silent mode and leave it in the cloakroom locker.
Access prohibited to minors.
Duration & schedules of treatments:
When booking, your treatments are programmed in such a way as to follow one another and correspond to the effective duration and not to the cabin time.
Show up 15 minutes before the start of your appointment at the spa reception.
In case of impediment or delay, the reserved service will be invoiced and we would be forced to reduce the duration initially planned by the same amount, or even to cancel it completely. (see cancellation)
Some care protocols require specific training. We are unable to guarantee all treatments daily, an alternative is then systematically offered depending on the practitioner present on the day of your appointment.
Cancellations/changes:
Treatments can be canceled or rescheduled 48 hours in advance. After this time, the treatmen,t will be invoiced.